Ed Partyka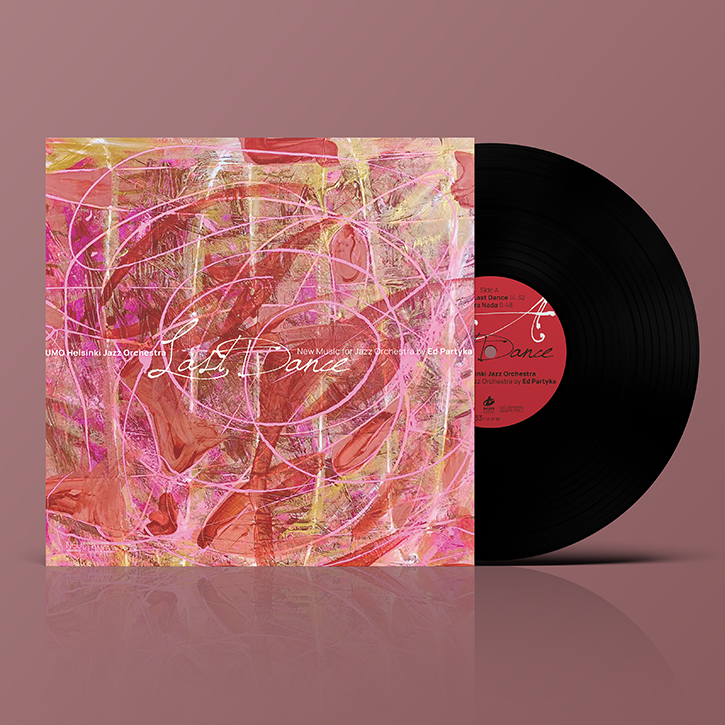 ---
UMO Helsinki Jazz Orchestra - New Music for Jazz Orchestra by Ed Partyka: LAST DANCE (Vinyl)
EUR
30.00
NewCondition
€ 30,00 inkl. 19 % USt zzgl. Versandkosten
Medium

Vinyl

Artikelnummer

NLP4251

Release

28.01.2022
Tracklist
UMO Helsinki Jazz Orchestra
Conductor & Arranger: Ed Partyka

Mixed and mastered at Bauer Studios Ludwigsburg by Philipp Heck

UMO Helsinki Jazz Orchestra (formerly known as the UMO Jazz Orchestra) was founded in 1975 and has released over sixty albums. The orchestra has been featured with hundreds of artists in thousands of concerts in Finland and around the world. This album is the first conducted by Ed Partyka, the orchestra's current artistic director.
On this album UMO's expanded instrumentation consists of an acoustic rhythm section, five trumpets, French horn, three trombones, tuba and all five saxophone players doubling admirably on a wide variety of woodwind instruments, from flute to contrabass clarinet (and almost everything in-between). Thanks to this impressive array of instruments in the hands of the outstanding musicians of UMO, the soundscape of the album is lush and fervent and Partyka's sonorous voicings and rich harmonies provide a warm and luxurious orchestral cushion for melancholy melodies and expressive improvised solos.